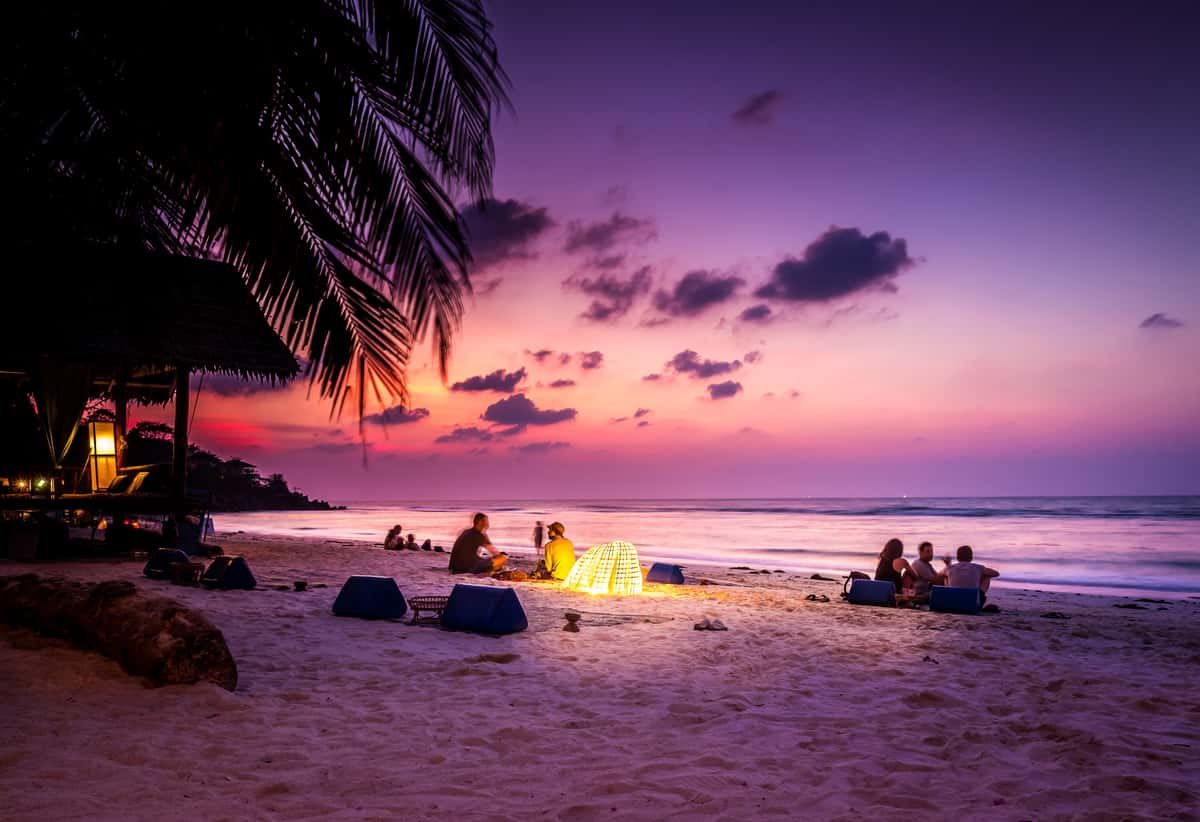 About
Meet Tracy
Tracy is the proud Owner of Dreams Come True Honeymoons and Vacations and has been in the travel business for 7 years.

Tracy is a Honeymoon Specialist, CCS (Sandals), Outrigger Specialist, AMR Master Agent, Florida Specialist.

Tracy spent her own honeymoon visiting Tahiti, enjoying overwater bungalows in Bora Bora, swimming with the dolphins in Morea & feeding the sharks in Huahine. She has been to Switzerland and made many trips exploring Germany. Her cruise travels have allowed her to experience many tropical locations; Puerto Rico, Bermuda, St. Thomas, St. Maarteen, and The Cayman Islands, as well as Jamaica, The Bahamas and Mexico which she enjoys so much she has returned several times to experience longer stays at these wonderful destinations. Tracy has also spent her time vacationing in Canada and across the US. She loves exploring Florida and has been there too many times to count.

Tracy's Dream Destination: "… is to take an African safari, see the lemurs while visiting Madagascar and explore the Seychelles."

Tracy's best travel advice: "…remember to pack a healthy dose of patience and your sense of humor; not every place in the world is as face paced and savvy as New York, and that is a wonderful thing! It's your vacation! RELAX! Roll with the punches… some of my best memories and discoveries come from what's unplanned… try something new…. A cuisine, a cocktail, an excursion, a fork in the road… Life is a journey!"
Meet Anna
Anna has attended the travel and tourism program in Hamilton, Canada, and has been a travel consultant with Dreams Come True Honeymoons and Vacations for a year.

Anna is a Honeymoon specialist, AMR Agent, and Outrigger Specialist.

Born and raised in Hungary, Anna and her family moved to Germany for 4 years in her late teens. They relocated to Canada where Anna attended collage on the east coast. Wanting to experience life on the west coast, Anna headed for Vancouver where she spent several years enjoying the beautiful scenery of the Canadian Rocky mountains. Bitten by the travel bug , Anna's next destination was the Caribbean where she worked for a prestigious hotel. Anna's plan was to save up enough money to get to her dream destination: Australia. As they say "we make plans and God laughs." Anna met the man of her dreams in Grand Cayman, and while vacationing in Europe , he proposed to her in Italy. Anna now resides in New York ans enjoys sailing in the Caribbean on her vacations. Anna's other travels include Greece, Spain and Costa Rica.

Anna Dream Destination is Australia, where she would like to dive the Great Barrier Reef and explore the Outback.

Anna's best travel advise: "take a step off the beaten path, life is exciting don't be afraid to experience it."
Meet Andrea
Andrea has been part of the travel industry for many years and her love for Europe started while she was in high school. Her professional travel career started as a ticket agent for a major airline then she moved on to being a flight attendant. Even though Andrea no longer works for the airlines she is very happy that her feet are grounded and working for Dreams Come True Honeymoons and Vacations.

Andrea is a Honeymoon Specialist.

Being a part of the airline industry has helped Andrea travel around the world but mostly Europe. Andrea's honeymoon was an amazing twelve day Mediterranean cruise. She loved the cruise because her and her husband couldn't decide on one specific spot and the cruise gave them ample time in many great Mediterranean ports. They have decided that they will be returning to Mykonos, Greece and Venice, Italy.
Andrea has a son and looks forward to the day she can travel with him to educate him on this amazing world we live in. She wants him to learn by having first hand experiences besides learning from books and the internet.

Andrea's dream destination is every where she hasn't been. She would love to go skiing in Switzerland, explore Australia and hula with the best in Hawaii.

Andrea's best travel advice is to RELAX. You shouldn't need a vacation from your vacation. Its great to schedule certain excursions but its also fabulous to sit poolside or do your own thing.
Meet Cindy
Cindy is an avid traveler & has been lucky enough to explore so many great destinations. She has cruised all over the Caribbean & has spent countless vacations on various islands; the Caymans being a personal favorite. Cindy hopes to add Europe, specifically Rome, Italy to her list in the near future.

Cindy has been working in the travel industry for five years & has loved every minute of it!  

Cindy's best travel advice: "stop & smell the roses. You worked hard for your trip, be sure to take the time to enjoy yourself."